Product Description
Fcar FOBD OBD2 Adapter Auto Diagnostic for Android & IOS Phone APP can get the running status of the car  through bluetooth, so as to help the car owner to know the health status of the car at any time.
Fcar FOBD OBD2 Adapter Plug And Play Auto Diagnostic for Android & IOS Phone APP
Top 6 Reasons To get Fcar FOBD Adapter :
1) One click for updating.
2) Friendly interface.
3) Run smoothly.
4) Supports multiple languages: English, Spanish, Russian.
5)Fcar FOBD Adapter Multi-Protocol Support:CANBUS, J1850(VPW/PWM), Kwp2000,ISO9141-2
6)Service Reset Coverage:
Acura, Audi, Benz, Bmw, Chrysler, Citroen, Daewoo, Ford, Fiat, GM, Honda
Hyundai, Infiniti, Isuzu, Jaguar, Kia, Land Rover, Lexus, Mazda, Mini, Mitsubishi, Nissan, Opel, Porsche, Peugeot, Renault ,Saab, Scion, Seat, Skoda, Smart
Sprinter, Subaru, Suzuki, Toyota, Vauxhall, Volvo, VW, Chery, Geely,
Greatwall, Zotye...
Europe:
Audi, Benz, BMW, Citroen, Fiat, Land Rover, Mini, Opel, Porsche, Peugeot, Renault, Scion, Saab, Seat, Skoda, Smart, Spinter, Subaru, VW, Vauxhall
Asia:
Acura/Honda, Daewoo, Hyundai, Isuzu, Kia, Lexus, Infiniti, Mazda, Mitsubishi, Nissan, Suzuki, Toyota, Chery, Geely, Great Wall, Zotye
America: Cheysler, GM, Jaguar, Volvo, Ford
Fcar FOBD Adapter Functions:
Read fault code
Erase fault code
Read engine ID information
Read data stream
Read freeze frame data
I/M ready state test
Oxygen sensor test
Clear oil warning light
Maintenance mileage setting
Dynamic display of engine operating conditions (HUD mode)
Data stream saving and playback
Graphical display of data streams
DTC searching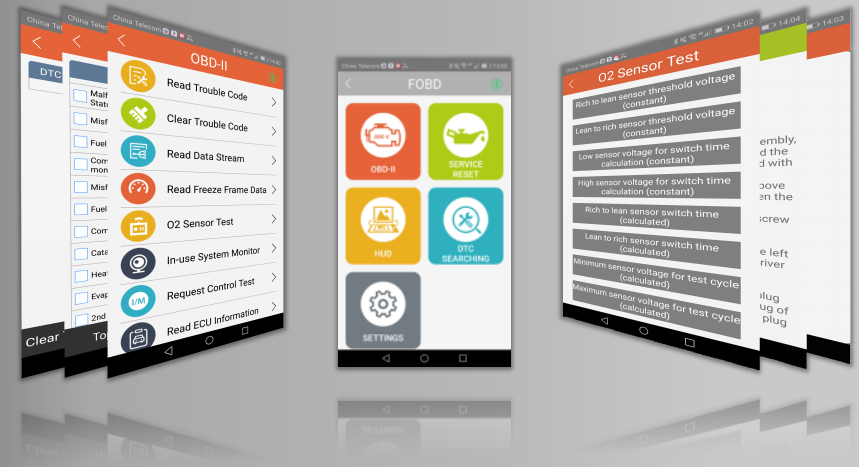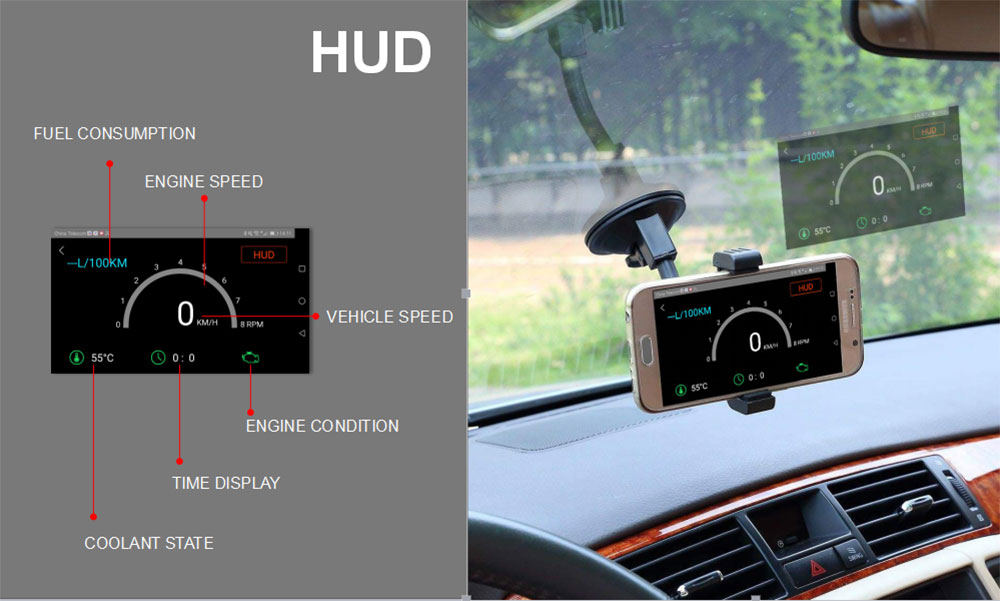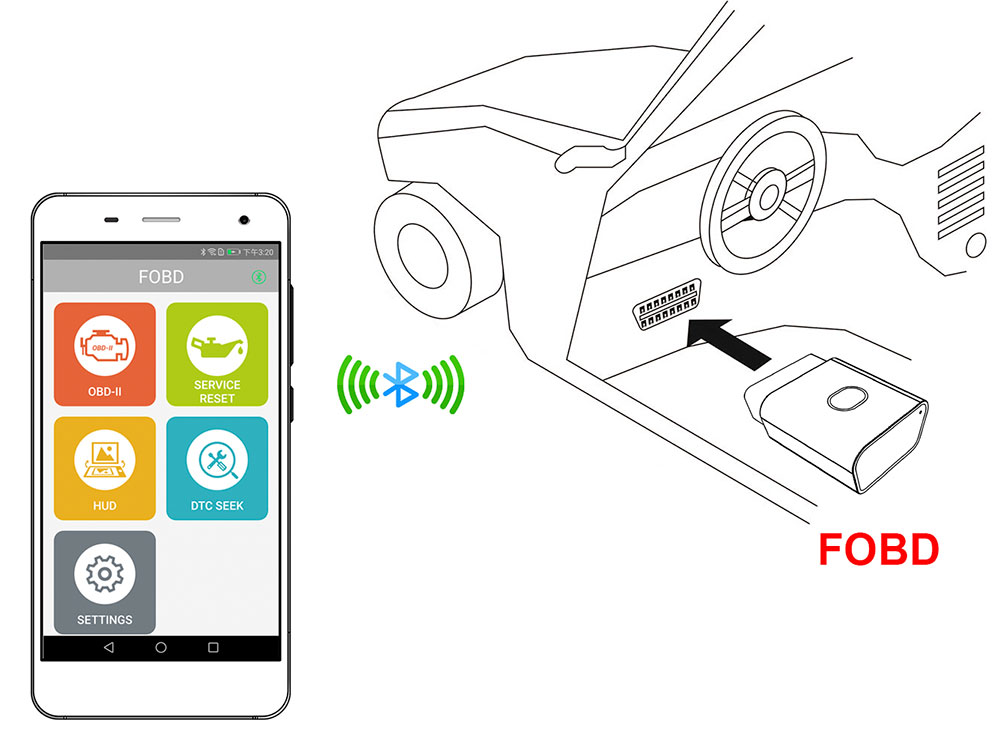 Fcar OBD2 Adapter Specification:
Bluetooth module: 4.0
Product size: 60mm" 20mm
Weight: Around 100g
Operating temperature: 0C-50°C
Storage temperature: 20C-80C
Input voltage: 9-18V
Android system: 4.4 and above
IOS system: 7. 0 and above
Supported protocol: CANBUS, KWP2000, J1850
Coverage: More than 40 brands
Package includes:
1pc x Fcar FOBD adapter