Product Description
Launch Creader Professional CRP123E is an evolutionary smart solution for passenger car diagnosis. CRP123E supports Multi-protocols (including OBDII , EOBD,JOBD, KOBD) and 4 systems diagnosis of Engine , ABS Airbag , SRS and Transmission. Software can be updated free for lifetime
Launch CRP123E OBD2 Code Reader Diagnostic Tool
Creader Professional 123E is an evolutionary smart solution for passenger car diagnosis.
It inherits from LAUNCHrsquos advanced diagnosing technology and is characterized by covering a wide range of vehicles, featuring powerful functions, and providing precise test result.
Top 7 Reasons To Choose CRP123E:
1. Android based O.S., 5' inch touch screen, easy to use.
2.More cars covered, updated version of CRP123 and Creader VII+
3. Fast VIN autodetect (will read VIN information when you connect Car)
4. Free update lifetime, and one-click update via WiFi
5. Automatically generate and upload diagnostic reports
6. Multi-protocol: OBDII, EOBD, JOBD, KOBD
7. Multi-language: English, Spanish, French, German, Italian, Russian, Japanese, Korean, Portuguese
8.And works for the systems Engine , ABS Airbag , SRS and Transmission
Access to Full OBD2 Function :
Read fault, Delete Fault code, Live Data, Read Vehicle information, O2 Sensor Test, EVAP System Test, On-board
monitor
Test, DTC Code lookup,
IML Fault indicator, View Freeze frame, I/M Readiness and add Real-Time graphing vehicles Battery
Status
...
Diagnostic Report :
CRP123E support one click
diagnostic
record, diagnostic report, you can share it via email, one-click feedback your problem. Use this option to submit the vehicle issue to us for analysis and troubleshooting.
Diagnostic History: This function provides a quick access to the tested vehicles and users can choose to view the test report or resume from the last operation, without the necessity of starting from scratch
Diagnostic Feedback: Use this option to submit the vehicle issue to us for analysis and troubleshooting
TC Library:
Allows you to retrieve the definition of the diagnostic trouble code from the abundant DTC database.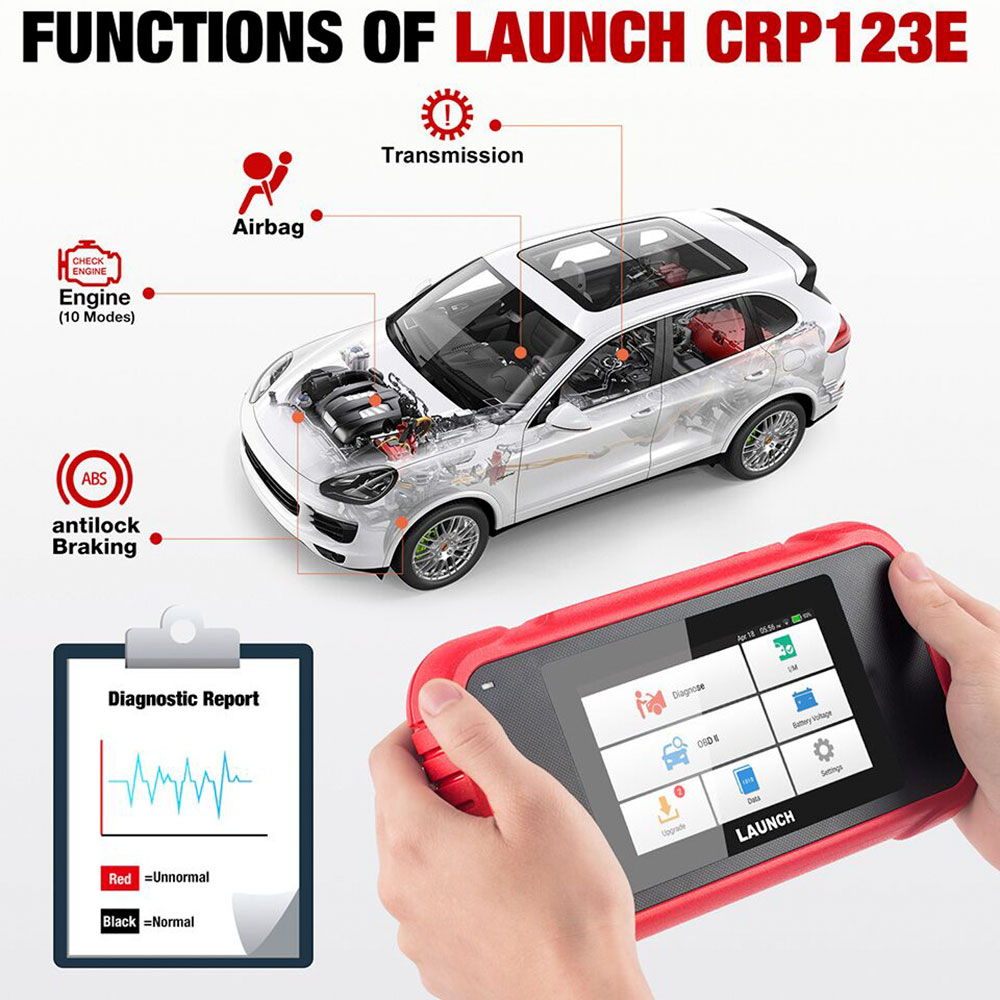 Smart (Auto-Detect) Diagnosis:
When the tool isconnected to the vehicle,
the system starts auto-detect process.
When
the whole process is successfully finished, a diagnostic report will be automatically generated and sent to your email box (if bound).
Manual Diagnosis: If Auto-Detect failure occurs, manual diagnosis is also available.
Diagnosis functions include: Version Information, Read DTCs, Clear DTCs and Read Data Stream (supports 3 display modes: Value, Graph and Merged).
Specification:
Screen: 5'inch Touch Screen
RAM: 1G
ROM: 8GB
Battery: 4000mAh rechargeable Li-battery
OBD II input voltage range: 9~18V
Charging via: DC 5V charging cable or Diagnostic cable through connection to vehiclersquos DLC
Dimension: 228mm x 125mm x 34.5mm
Working temperature: -10 to 50degC (14 to 122
deg F
)
Storage temperature: -20 to 70degC (-4 to 158
deg F
)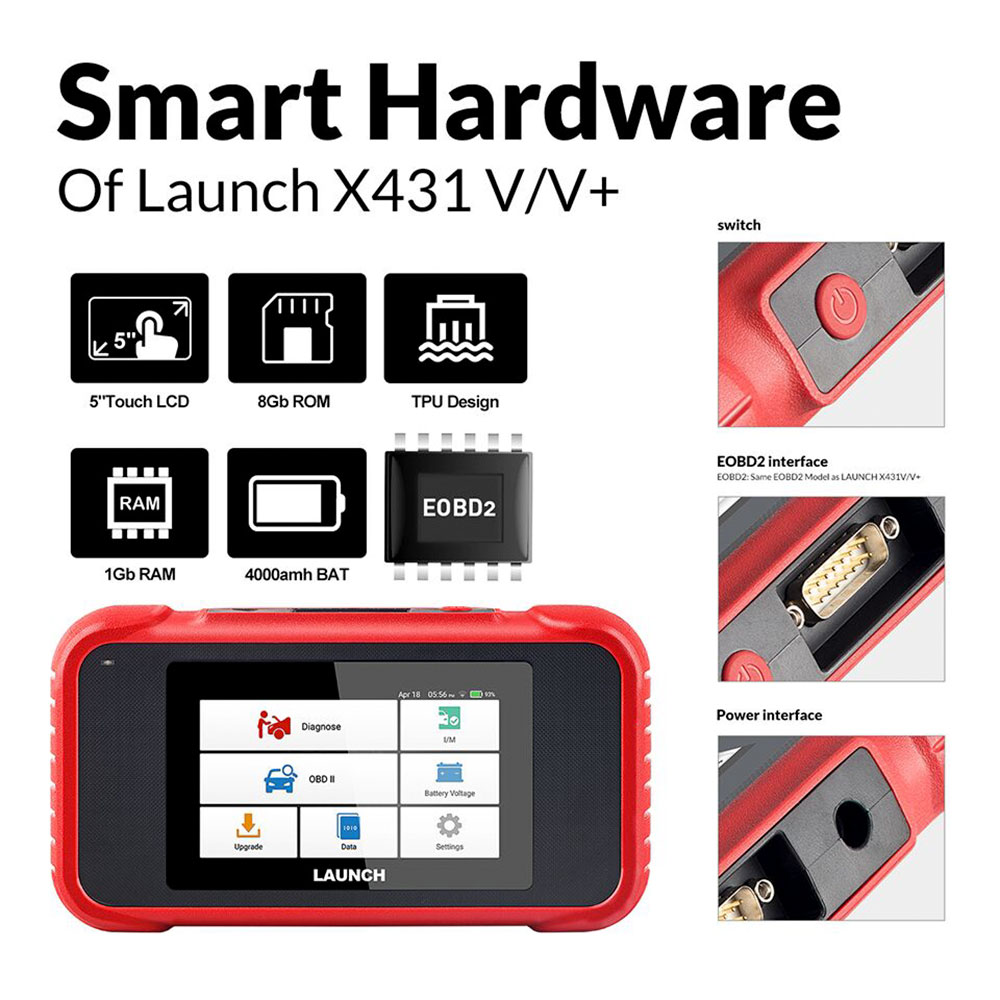 Package includes:
1pc x Creader Professional 123E handset
1pc x OBD II diagnostic cable
1pc x DC 5V charging cable
1pc x User manual
1pc x Carrying bag